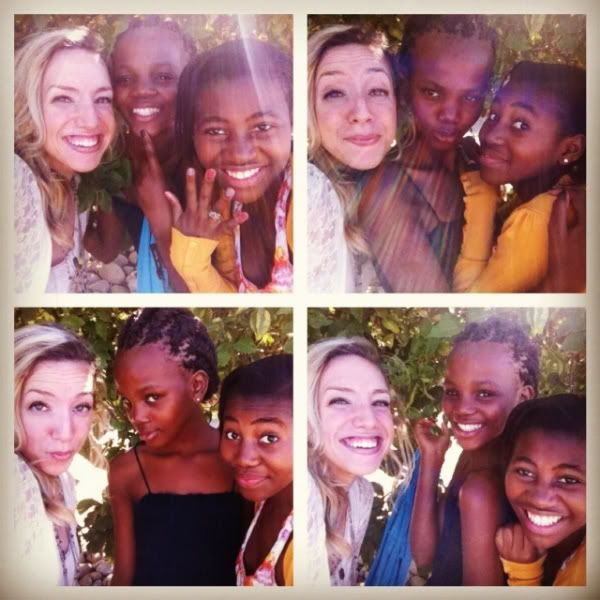 Well oh well, I can't believe I'm nearing the end of my journey here, and what a ride it has been. Next week is my last week here, and as the title of this post explains, these last couple weeks are feeling pretty bittersweet. Three months is an odd amount of time to spend in a foreign place and an environment like this. It's just enough time to finally get into the swing of things and form relationships, but then it's over. I just have to trust and know that God wanted me here for this amount of time for a reason, and leave it at that. I know things would get harder for me here if I were to stay longer, but I know at the same time it's not going to be easy leaving this place. I just hope and pray that my adjustment back into "normal life" back home is a smooth one.

Today is the kickoff of the two weeks of final exams the students will be having. They have about two exams each day, and are studying a lot in between. Fortunately, exam days are half days and are over after lunch....that is, for a while at least till it's prep time (study time) in the evenings. These kids have a lot ahead of them before they head back home for break, so keep them in your prayers as they take their exams and pray that they don't get overwhelmed or stressed. I finished writing up and printing out the finals for my class last night and once again experienced an I-can't-believe-I'm-actually-teaching moment. After spending an extra hour at the school in the extreme heat and re-stapling all the exams after realizing I had stapled them wrong and then stapling my thumb in the process, I had even greater respect for the teachers and all the crazy hard work they do here. I only had to write one exam (well, two if you include the changes I made for my younger class), while many of these teachers had to write and print out several, and then have grading them all to look forward to! Goodness gracious to be a teacher. God has carried me through this term like I can't believe. I just can't imagine doing this for more than one class.

As you can see in the pictures, I made the most of my last weekend on my own here by spending the entire weekend hanging out at the school with the kids. I managed to draw many more of them and a few of them even drew me! (see picture below right). I love seeing their different interpretations in my portraits :) Onika and Nwabisa, two of my adorable and outgoing younger students surprised me at my door on Sunday morning to fetch me for church and we had just enough time for a little walk and a spontaneous photo shoot beforehand (top picture). And today I hung out a bit with Thandazwa and Zelda (see picture below left), two beautiful older students who are so sweet and quiet and I still hadn't felt quite connected with as much as I wanted to till today. I feel like I finally broke through to them a bit and brought out their wonderful personalities. It's moments like those that I know I'll carry with me when I get home.
In other happy news, now I only have to wait TWO more days till my parents arrive!!! They'll arrive Thursday evening and pick me up that night for a late dinner in Franschhoek. I got them on the schedule to help out at the school in the afternoons and I know many of the students are excited to meet them. I feel like they're always asking, "When do your parents arrive?" It'll be so great having them here and getting a taste of my world from the past few months. They'll be here for Caregiver's Day on Saturday, where all the students' caregivers visit the school to meet the teachers and get a glimpse into their lives here. I know there is also a choir and a dance performance planned so I'm looking forward to that. I know it will mean a lot to Zenande to have my parents and I here on that day so I'm really glad we'll be here to meet her caretaker. Then we're off to Cape Town for the rest of the weekend and arrive back on Monday! I'm excited to get away for a couple days and explore. I don't feel like I've ventured very far from the school since I got here, and I'm counting on my parents to take me out and about as much as possible before we leave :)
As always, thanks for your continual prayer and support. I know it has gotten me through these past few months and kept me going through the good and tough times. Be praying for my parents as they start making their way over here tomorrow! They still have quite a trek ahead of them. Until next week which will be my last post from South Africa!!!!